Import Comments from Wordpress to Disqus
1 Export all content from Wordpress to xml file to local disk.
In the Dashboard: Tools >- Export >- Download all content.
You will get a xml file looking like this.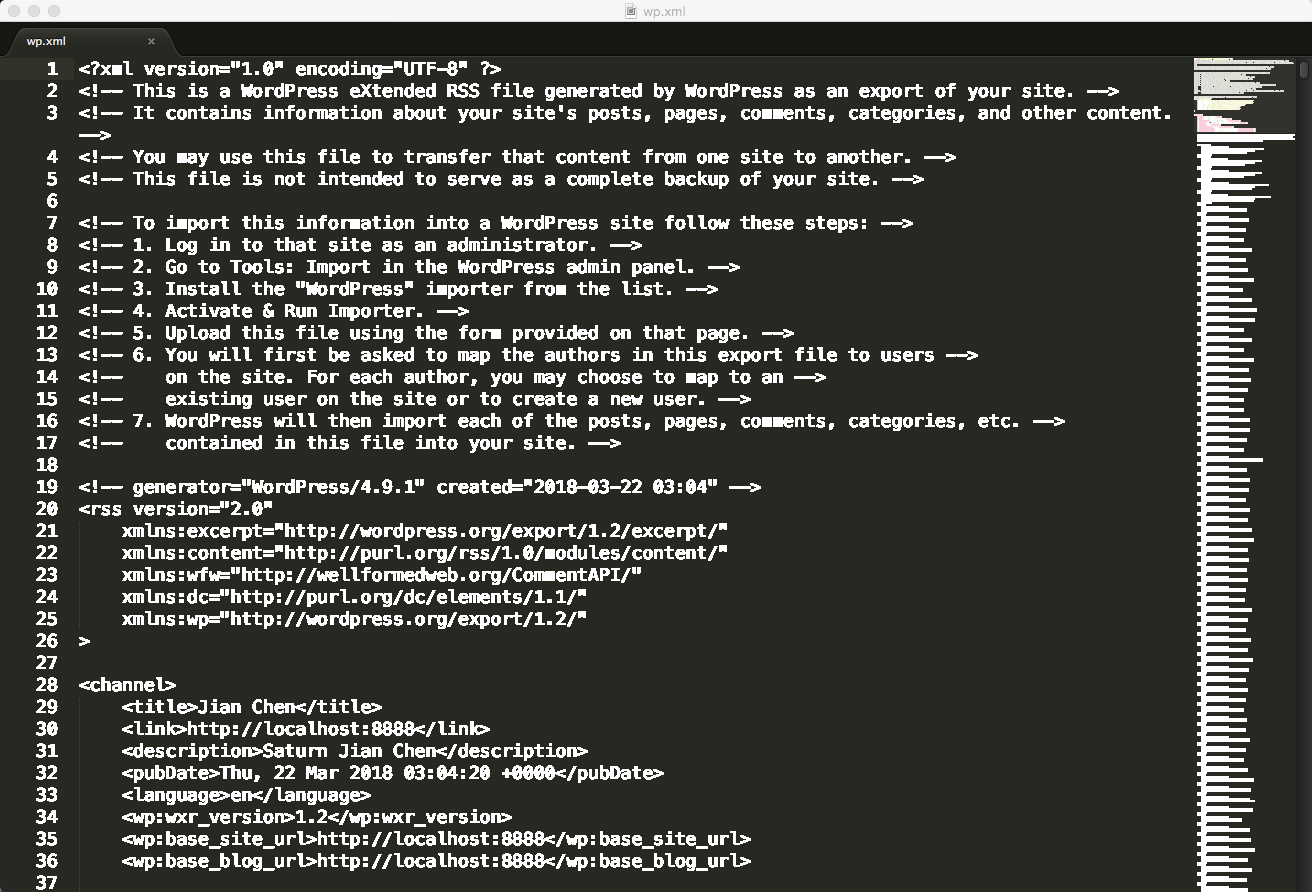 2 Import the xml file into disqus through import.disqus.com
(you need to register a Disqus account, and link the Disqus to your current website, there are plently of tutorials for this, you may also visit my another post: http://jianchen.info/Add-Disqus-into-Hexo-based-Github-Pages/)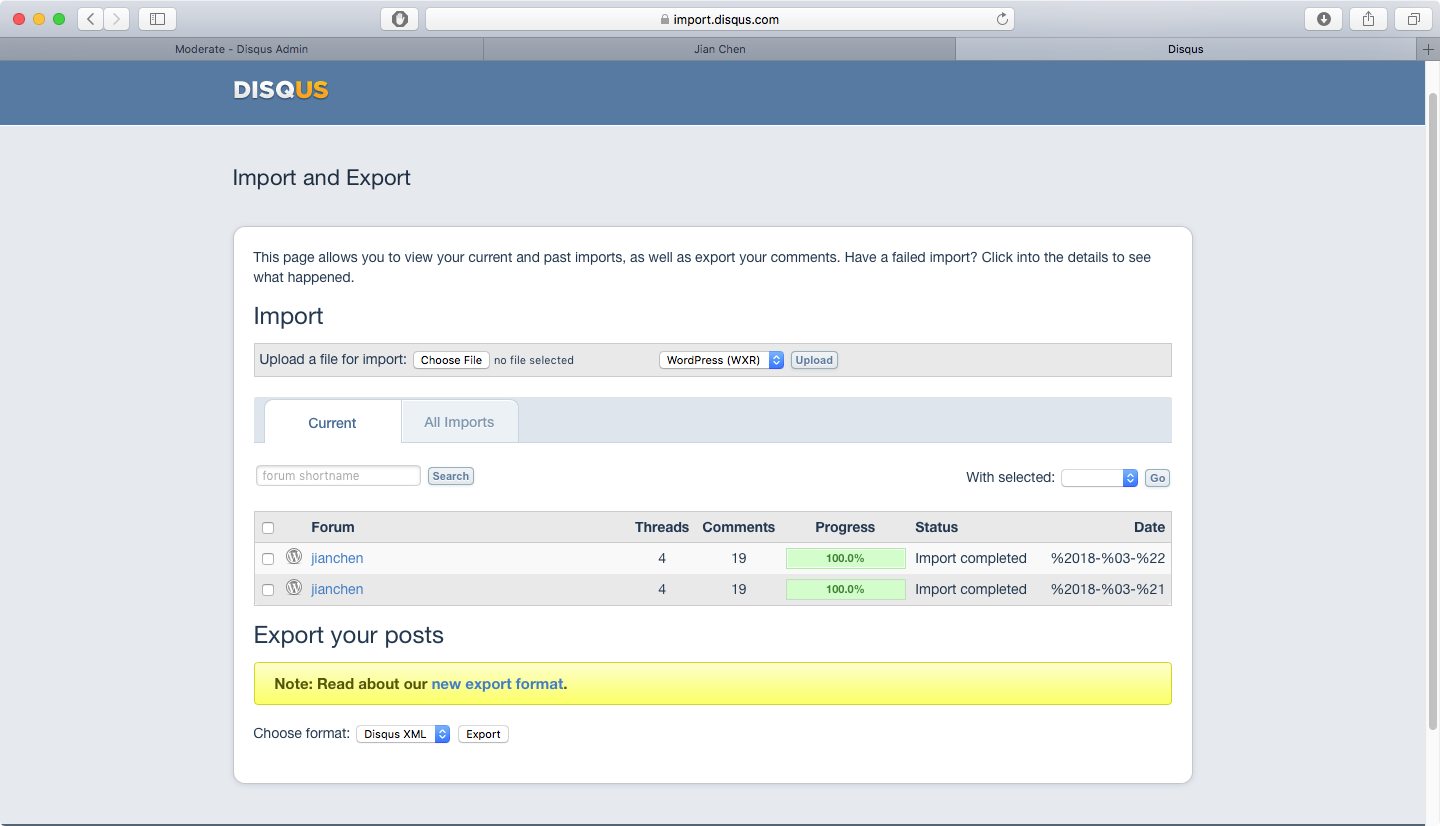 if it is a success, you should be able to see the imported comments in your disqus admin panle.
(note, if you exported your wordpress website from a local host, you may need to replace the text like 'http://localhost:8888…..' to your github page address, or your personal domain)
and in the post. for example: